Welcome to the ONE Massage and Wellness on Whyte!
Relax…  Relieve… Revive...
The ONE Massage and Wellness is your holistic health and well-being clinic

We are Edmonton's leading team of massage and wellness professionals who revive soul and distressing minds. Our clients come from all walks of life and they always admire our quality massage therapies and affordable rates. We treat your mind, body and spirit and make you feel relaxed afterwards.
Our facility at 82nd Avenue NW Edmonton is offering a number of massage services that include Deep Tissue Massage, Relaxation Massage, Infant/Pregnancy Massage, Lymphatic Drainage, Hot Stone Massage, Thai Massage and Thai Oil Massage. Our special packages include Pure Far Infrared Sauna Package and Steam Shower Package.
The several years of engagement in each of these zones has enabled us to treat the person and not just his symptoms of disease. That's where all massages/specials are customized to the specific needs of an individual. Make online booking now to get a radiant health!
10024 - 82 Ave Location Openings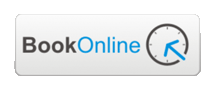 We offer direct billing to various employee benefit plans. Click here to see if you are covered for less to no out of pocket expenses.
Accredited with: